We Are Your Shopping Tourist Destination!
Come shop with us. When you shop with us you are supporting locally owned businesses that love to see you smile!! We have over 25 shops from antiques to gift boutiques. We invite you to shop small- shop local!!!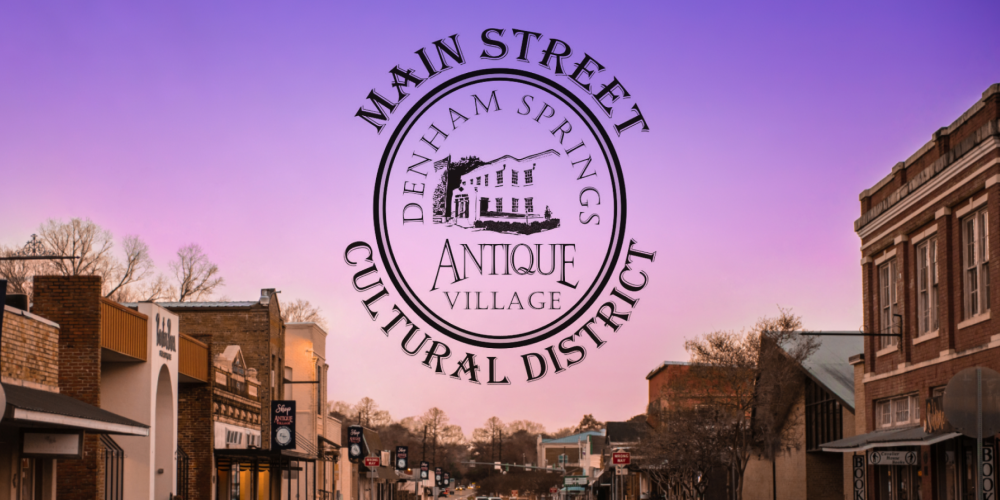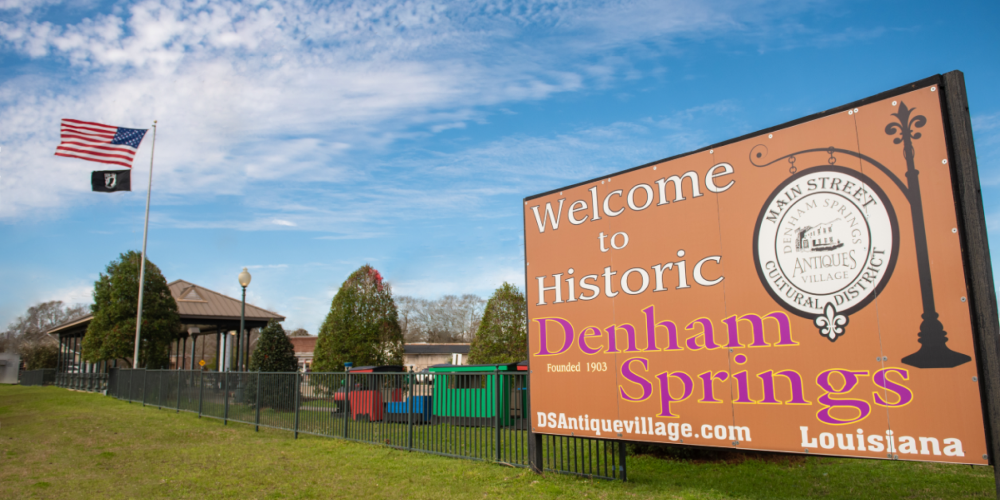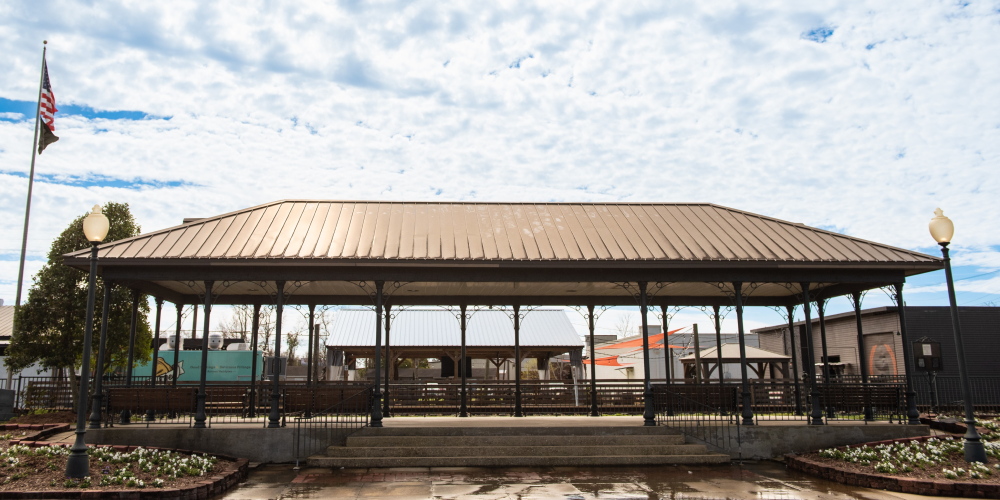 About Main Street
Denham Springs Main Street/ Denham Springs Antique Village is proud to be an accredited member of Louisiana Main Street. The entire village is on the National Register of Historic Places. We are a Certified Local Government and Cultural District Designation.
Main Street Revitalization
The Main Street Revitalization Program aims to enhance local shopping, arts, dining, and historical preservation. The program was established to improve the visibility and accessibility of the Antique Village with additional enhancements: street beautification, period-appropriate lighting, and green infrastructure to reduce flooding and improve drainage. Our community development program follows a four-point approach.
Increased Activity

: The Main Street organization aims to promote the district as a tourist destination and increase activity with music, cultural, and art events.

Spring Park Restoration

: The organization aims to restore the pavilion, refurbish the spring, add additional seating and incorporate educational displays. Plans to connect the river and restore hiking trails are currently being researched.

Main Street Enhancements

: General beautification efforts include: street beautification, period-appropriate lighting, and welcome and wayfinding signs. Experience the unique atmosphere and ambiance of our historic shopping village, complimented by the convenience of our dedicated curbside parking.

Museum Improvements

: Plans to create a permanent exhibit on local history and flood stories and quarterly featured exhibits.
Creating A Thriving Community
The Main Street Directors job is to promote economic development in the main street district by ensuring the district is well maintained and follows Louisiana Main Streets Four Point Approach.
The director serves as a liaison with Denham Springs Main Street volunteers, Denham Springs Antique Village, Livingston Parish Tourism, Keep Livingston Beautiful, businesses and other non-profits to better enrich the events and daily activities held in the district. All organizations work as one to make the Louisiana Main Street District an enjoyable tourist destination and to promote economic development to ensure the success of the businesses. Would your business like to join us? Are you wanting a place to volunteer, call (225) 667-8308.
Location
116 N. Range Avenue
Denham Springs, LA, 70726
General Business Hours
MON-SAT: 10:00 AM - 5:00 PM
SUN: 12:00 PM - 5:00 PM
Individual business hours may vary.